Here at CoLane, we're committed to building a better brokerage.
"Better" for us goes beyond innovation. We recognize the toxic culture that is common in both the tech and brokerage industries. We understand the challenges of treating all parties fairly and consistently as a 3PL. We are alarmed at how frequently new technologies have unintended and disastrous consequences. "Better" for us means building a culture we're proud of and designing technology in a thoughtful way.
With this in mind we've started an ethics committee with the mission to foster an environment that supports ethical decision making, product, and discussion.
Our first project is to draft a "Code of Ethics" and we're beginning by learning what's out there. We've read some of the relevant literature and discussed the problem with a few academics who study organizational ethics. However, we'd love to speak with people who have direct experience.
That's where you come in.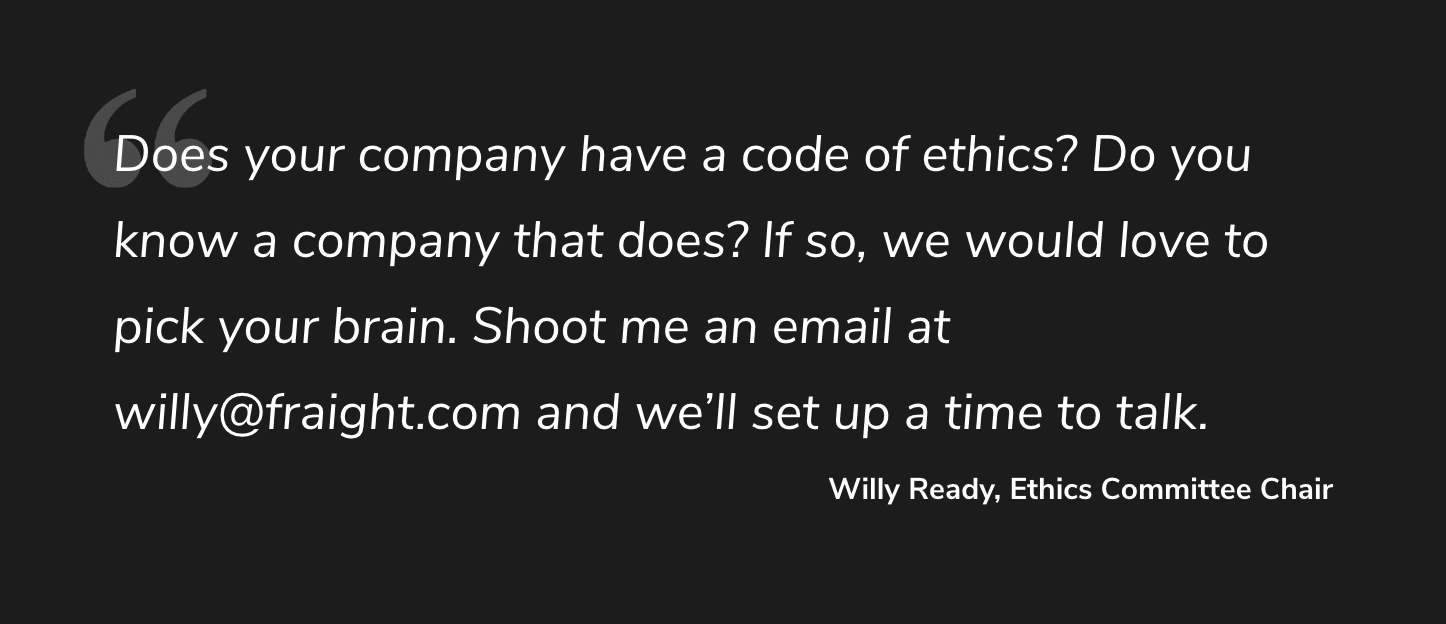 We want to know more about what processes people have used to draft codes, how companies integrate them into their company's culture and processes, and some of the common pitfalls to avoid. Whether you're an employee who works at a company with a code or someone who has been a part of drafting them, if you would be willing to share, we would love to listen.
We look forward to connecting.
Sincerely,
Willy Ready
Ethics Committee Chair